Welding Wire for Coil Nails / Nail welding wire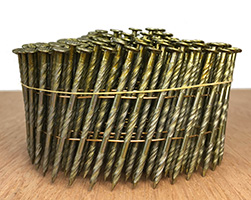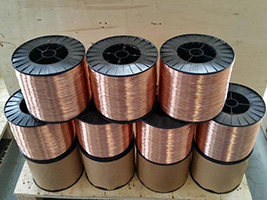 Welding wire for coil nails commonly known as Nail Welding wire is Copper-coated, soft-annealed wire for continuous welding of coil nails.
PRODUCT PROPERTIES
Soft-annealed, copper-coated, low-carbon welding wire.
Thin copper coating with good adhesion for perfect welding results.
Good corrosion protection due to eco-friendly coating.
STANDARD SIZES: Wire diameter
| | | | |
| --- | --- | --- | --- |
| mm | 0.6 | 0.7 | 0.8 |
| inches | 0.025 | 0.028 | 0.030 |
STANDARD PACKING:-
Plastic Spools – 18 kg /spool